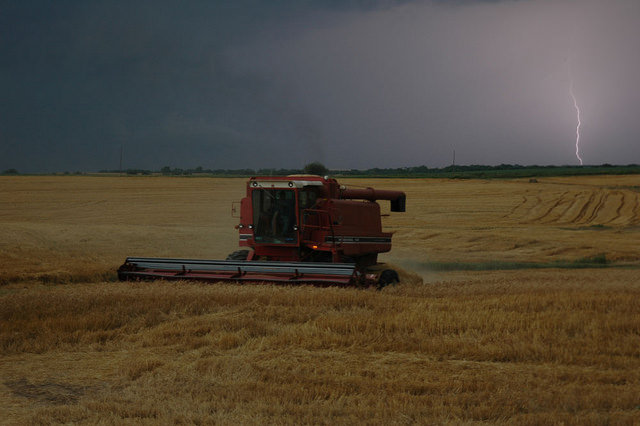 This week we are going to explore digital photography using whatever digital camera you have available. Hopefully, you at least have a phone equipped with a camera which will do just fine, but if you have something nicer you may also use that. AsK-State students, you have aI also want you to do some reading and reflection on digital photography.
(Just for fun) Experiment with this online DSLR simulator to see what the controls are like on a digital SLR camera.
Reading Assignments:

: The Death of Photography via The Guardian

Have you ever been busy photographing or video recording an event and then later don't remember the experience of being there? Do you stop and really think about what will make a good photograph before you make a photograph, or do you just take a bunch and pick through to find a good one? Reflect on the Guardian article, and write a post about your approach to digital photography as well as where you think the art of photography is heading. Are we better or worse off, with the changes to the process that digital photography brings? Is the career of photography coming to an end, or is it just being reinvented? Why? Share your post with others & discuss.

Check out some of National Geographic's photography tips, especially the tips on iPhone photography if you are planning to use a smartphone.

Look at some great photographs: Spotlight on Jim Richardson

Jim Richardson is a photographer for National Geographic who lives in Lindsborg, Kansas. Use your internet skills to search for more examples of Jim's work (hint: he has a business called Small World Gallery, and he posts work on Instagram & Flickr). Write about what you saw of Jim's work in a blog post. Be sure to embed examples of his work in your blog with commentary. Referring back to the reading on better photographic composition, describe the compositional elements such as color, line, balance, etc. used in Jim's photographs.  For super-duper, extra-extra credit, I dare you to mosey on down to Lindsborg and visit the Small World Gallery in person. If you're lucky, you might actually meet Jim.

Make some photographs and reflect

Make several photographs using some of the photography tips you have been reading about.
After spending time reading about photography and experimenting with some of the techniques you have learned about. Write a blog post that summarizes the experience. What techniques did you do? Did it work out well or not? Why or why not?

Familiarize yourself with photo editing software such as Photoshop, Pixlr or Gimp.

You might have to watch some online videos or read some articles that are beginner tutorials for digital photo editing software. If you don't have access to Photoshop, you will need another digital photo editor. Two popular ones that are free are Gimp and Pixlr. Gimp is widely used but it has a steep learning curve. Pixlr is like a no-frills Photoshop, but it is free and works in most web browsers so you don't even have to download anything to use it.
There is no requirement to use any particular type of software, only that you begin manipulating digital images outside of the camera.

Read at least two of the below articles that tell stories about using photo editing software for various purposes. You can also do your own searching on this topic.
Watch at least one of these two videos about women's experience with editing photos of their bodies.
Write a reflective blog post about how the widespread access to photo manipulation tools is impacting our view of the world around us. Share link & discuss.
 Assignment Bank Assignments

Do 8 stars worth of visual assignments, and include our Surviving the Pandemic theme in one assignment in some way.
At least one of the assignments must involve a photo manipulation with photo editing software.
Be sure to write a post for each assignment completed, describing your thinking, your process, and evaluating the results, and be sure to include a link to the assignment being completed.

Complete a minimum of 3 Daily Creates this week.
Comment on the work of other students doing these assignments. Focus both on K-State students and everyone else doing DS106. Tag your tweets with #digme256 and #ds106 as appropriate, and reply to tweets you see with these tags. This online conversation is part of online community citizenship and is required for the course. Don't be shy about this, it feels good to get feedback from others and to give feedback as well. Be sure to discuss these interactions with other students in the weekly summary.
Write a weekly summary post of the week's activities and submit the link to the assignment on Canvas. Be sure to include in it links to the various other posts you have made during the week, your daily creates, and include a discussion of the online conversations you have been having with others online. What work of the others did you see that caught your eye? Did anyone mention any work of yours that they appreciated? How did these interactions proceed? Be sure to make your summary post interesting by including some relevant photos and graphics to supplement what you have written. Submit it to Canvas by next Monday at 11:59pm.