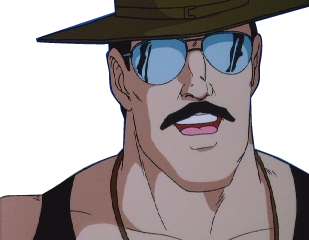 Welcome to Digital Lit Bootcamp, my dear snowflakes!
Yeah, we have a lot to do. That's why it is called Bootcamp! Without these essential ingredients, we can't get on with telling our digital stories.
This digital literacy course will be built around the topic of Superheroes. Superheroes are a uniquely American invention. Of course, throughout history, all cultures have fables, tall tales, and hero stories of all kinds. But the comic book superhero is an American idea.
You may already know; this course is being offered online.
For the first week's boot camp assignments, complete the following activities then write and submit a weekly summary by the due date.
Converse with me, Dr. Gx via live video chat. This part is mandatory and is a prerequisite to all the other work you will do in this course. If you fail to complete this one during the first week, you may be dropped from the course as a non-participant.

My official office hours are from 1:30-2:30 on Mondays & Fridays and from 1:30-3:30 on Wed. and Thursdays. I plan to be in my K-State office in Salina during those times. I also have blocked out all of Tuesday for doing work on this online course, so we can visit at almost anytime on Tuesday. Finally, I am open to chatting during the evening, if you can't make a daytime appointment work.
To arrange a live conversation via video conference, message me some days/times that will work for you at billgx@ksu.edu by e-mail or by Apple iMessage (requires iPhone or other Apple device). We can visit by Facetime, Skype, Zoom, Google Hangouts, Facebook Messenger, etc. Just let me know what works best for you.
Why this requirement? It is because don't teach subjects, I teach students. I want to meet each and every one of you. If you were in my face to face course, you might be able to hide out in the back row, but you could not remain completely anonymous. It is the same in this course. I require a live video chat so we can connect as real human beings, albeit in a virtual learning environment.

Create a personal website that uses WordPress. You can opt for a free WordPress.com website, create a website complete with your own domain name, or use an existing website you already have.

Option 1: sign up for a free WordPress.com website
 Option 2: create a personalized website (e.g. www.yourname.com) using 3rd party web hosting that supports WordPress. See PC Magazine's recommended web hosting, or I've had good luck with asmallorange.com. There are many hosting options, and I highly recommend registering your own website domain if you are planning to be a digital professional.
Option 3: If you already own your own website, fantastic! You may use that for this class if it supports WordPress.

Submit Your website/blog to K-State Online/Canvas Once your blog is available on the web (it should be almost immediate) put the URL link to your site next to your name on the Student Info page on Canvas.
Choose an Internet handle – A handle is a way to identify yourself online. (My own handle is billgx and I use this nearly everywhere I go online. It is a derivative of my real name, Bill Genereux.) On the various web services and accounts we are using, you may choose to use an anonymous internet handle or you can use your real name, whatever you feel comfortable with. If you use a handle, tell the instructor so he knows who you are for grading purposes. (Note: this is a place to get fun and creative, but you should keep it reasonably professional.)
Get an Avatar You will need to select an "avatar" for yourself. This is an icon or image that can represent you online (it need not be your face). This should preferably be a square image. Create a "gravatar" for yourself at http://gravatar.com using the email address you most likely will use for course work (and keep in mind you can associate your gravatar with several email accounts). Many sites will automatically use this image as your avatar.
Set up Your Social Media
Create accounts and fill out profiles for yourself (if any of these let you set an avatar, use the same icon as you set up on Gravatar) on:
Introduce yourself to the class, and welcome others.
Now that you have all your accounts, it's time to use them to introduce yourself to the class, and welcome the others as well. In particular, use Twitter and/or Flipgrid to introduce yourself to the others in the learning community, be creative. Be sure to use the #digme256 hashtag to connect with others in this class. Don't just broadcast your own messages; be sure to respond to the messages of others.
Are you exhausted yet? There a lot more still. If you wait until the weekend to do all of your work you will be crushed! Don't make that mistake!
The Hero's Journey
Become familiar with Joseph Campbell's theory of The Hero's Journey.
Suggest Some Readings
After completing the readings/viewings, we're interested in you suggesting media that you think would be good for us to know about the history and origins of comic book superheroes. What makes these characters so compelling? Why does it seem that there's constantly a new superhero movie coming out of Hollywood? Tell us what you think are some good examples of digital storytelling with superheroes. We hope to build some of your suggestions into the course experience. We encourage you to think broadly about the topic. Share your ideas on Twitter (don't forget the #digme256) or on Flipgrid.
Tell us your Superhero story.
What is your superpower? How did you get it? If you don't actually have a superpower, make one up. That's what we are doing here; telling stories. What power would you prefer to have if you did have one? Share on Twitter (don't forget to use #digme256).
Write a Weekly Summary
You'll be completing summary posts on your website/blog every week. This week, write a post that shares your reflections on the first week and the genre we're using. These posts are REALLY important. We use them to grade your work every week, so you need to link to any other posts you've written, embed media you've created, and narrate the process of learning that you went through this week. What did you learn? What was harder than you thought it would be? What was easier? What drove you crazy? Why? What did you really enjoy? Why? Please be sure to include your handle(s) in your weekly summary blog post for the various websites & social media that you'll be using this semester. When your summary is completed, submit a link to it for this assignment on K-State Online before Sunday, August 26th at 11:59 pm. NO LATE WORK ACCEPTED. NO EXCEPTIONS. If you think you might need additional time, it is better to submit a link to a visible, but incomplete page than to submit no link at all. You can always go back and edit the page after it has been submitted, as long as everything is there before it is graded.