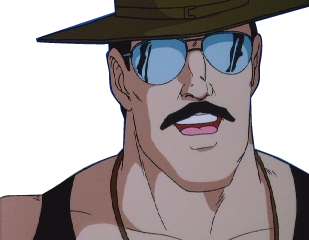 Welcome to Digital Media Bootcamp, snowflakes!
Yes, I know this is a lot to do. That's why it is called bootcamp! Without these essential ingredients, we can't get on with the business of telling digital stories.
This digital literacy course will be built around the topic of Superheroes. Superheroes are a uniquely American invention. Of course throughout history, all cultures have fables, tall tales, and hero stories of all kinds. But the comic book superhero is an American idea.
The course is being offered online
For the first week's assignment complete the following activities then write and submit a weekly summary by the due date.
Create a personal website complete with your own domain name (e.g. www.yourname.com) using 3rd party web hosting that supports WordPress. If you already own your own website, fantastic! You may use that for this class if it supports WordPress. If you would like to create your own website but not sure where to begin, it really isn't that difficult. There are a number of hosting solutions out there. I have used asmallorange.com, bluehost.com and there is now a website for schools & students called reclaimhosting.com. These offer good support and inexpensive plans. If after doing some research, you are still stuck on this one, let me know. We can discuss it. *One other note – You may choose to use an anonymous internet handle or you can use your real name, whatever you feel comfortable with. If you use a handle, tell the instructor so he knows who you are for grading purposes.
Register Your Blog at the Main ds106 Web Site Once your blog is available on the web (it should be almost immediate) register yourself and your new blog on the DS106 site. You MUST do this in order for everyone to see the posts you'll be writing for the class. NOTE: In order to register your site, you will need to give a Twitter userid. You may want to skip ahead to the Twitter portion below in #4 if you don't already have a Twitter account.
Get an Avatar You will need to select an "avatar" for yourself. This is an icon or image that can represent you online (it need not be your face). This should preferably be a square image. Create a "gravatar" for yourself at http://gravatar.com using the email address you most likely will use for course work (and keep in mind you can associate your gravatar with several email accounts). Many sites will automatically use this image as your avatar.
Set up Your Social Media
Create accounts and fill out profiles for yourself (if any of these let you set an avatar, use the same icon as you set up on Gravatar) on:
Make some Multimodal Introductions
Now that you have all your accounts, it's time to use them to introduce yourself to the class. Use Twitter, SoundCloud, YouTube, and Flickr (also Instagram if you desire) to introduce yourself to the community, be creative. Once you've done that you need to embed them all into a WordPress blog post. Here are some tips for embedding media in WordPress. Be sure to use the #ds106 hashtag to connect with others studying digital media this semester in other locations.
Are you exhausted yet? There a lot more still. If you wait until the weekend to do your all work you will be crushed!
The Hero's Journey
Become familiar with Joseph Campbell's theory of The Hero's Journey.
Suggest Some Readings
After completing the readings/viewings, we're interested in you suggesting media that you think would be good for us to know about the history and origins of comic book superheroes. What makes these characters so compelling? Why does it seem that there's constantly a new superhero movie coming out of Hollywood? Tell us why you think it is a good example of digital storytelling. We hope to build some of your suggestions into the course experience. We encourage you to think broadly about the topic.
Tell us your Superhero story.
What is your superpower? If you don't actually have a superpower, what power would you prefer to have if you did?
Write your Weekly Summary
You'll be completing these summary posts on your blog every week. This week, write a post that shares your reflections on the first week and the genre we're using. These posts are REALLY important. We use them to grade you every week, so you need to link to other posts you've written, embed media you've created, and narrate the process of learning that you went through this week. What did you learn? What was harder than you thought it would be? What was easier? What drove you crazy? Why? What did you really enjoy? Why? Please be sure to include your handle(s) in your weekly summary blog post for the various websites & social media that you'll be using this semester. When your summary is completed, submit a link to it for this assignment on K-State Online. NO EXCEPTIONS. NO LATE WORK ACCEPTED.
Finally, send an e-mail message to me at billgx@ksu.edu confirming you are up to speed with what is expected this week. Also, tell me a good time for all of us to connect in real time. I'm thinking Tuesday evenings might work well for me, but I'm open to other suggestions. We might only do video conferencing a couple of times a month, but I want to block out a time for making it happen as required.